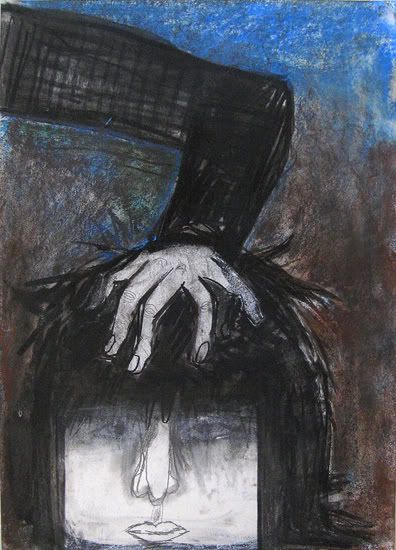 September 15 - 30
Opening: Friday September 19th 6-8PM.
Curated by Christine Kennedy
Broadway Gallery is pleased to present "Together Forever" a group exhibition featuring the works of Alice Lang, Gertrud Alfredsson, Leah Beabout and Ronda Johannessen, A reception for the artists will take place on Friday September 19th from 6-8.
"Together Forever" explores the various ways in which "identity, self and other" are expressed within a pledge or pact that binds us to one another. "Together forever," conjures apparitions of romantic devotion, love and longing as well as a sense of the macabre in its allusions to death, memory and eroticism, offering a thematic point of departure for a show that brings together artists whose work addresses the relation of self and other. The exhibition opens up a dialogue and discussion that both unifies and subverts the logic and economy of "the pledge."
The exhibition features artists whose work ranges across a variety of mediums and materials, who using strategies that combine techniques and modes of presentation, depict the ties that bind the self and other as variously fragile, flawed, intimate, obsessive, secretive, dangerous, parasitical, obligatory, fortuitous, commemorative or celebratory.
Some works focus on myths, fables and narratives as well as ties that are contractual, juridical, political, social, familial and erotic. These dipictions of the figure as a source of desire and transcendence form a paradox when considered alongside notions of death and eroticism, and friendship and community.
Subtle or explosive, visceral, playful or provocative, these artists demonstrate a sensitivity to a modern ethos as well as its pathos; by defining a fictive space of contradiction, where order and chaos, beauty and the grotesque, devotion and betrayal, the obscene and the abject move freely.